Find out about the currency used in Bali, payment forms, the exchange rate, and how to exchange money. 
Indonesian Rupiah
The official currency of Indonesia is the Indonesian Rupiah (IDR). As the country's main tourist destination, in Bali lots of prices are expressed in US dollars.
In Indonesia you'll find notes with values of 1000, 2000, 5000, 10,000, 20,000, 50,000 and 100,000 rupiah. There are also 100 and 1000 rupiah coins, although they aren't often used.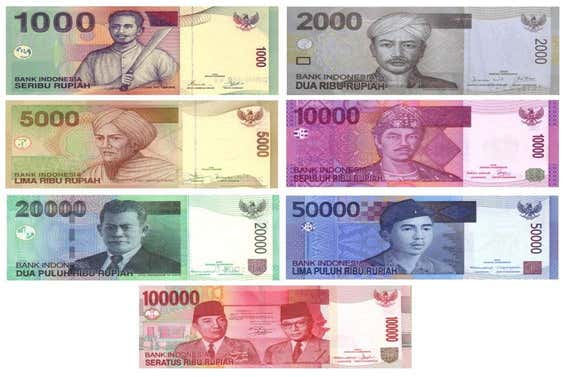 Cards and cash
Although credit cards are accepted in the vast majority of restaurants and shops in major cities, you'll need cash for markets, taxis or if you're visiting rural areas. 
Tip: to avoid high exchange rates, it's better to pay in the local currency. 
Exchanging money
We recommend withdrawing money directly from ATMs, that way you won't have to travel with large amounts of cash. The usual fee for withdrawing money in foreign currency is 4%.
If you'd prefer to exchange money, you'll find banks and bureaux de change both at the airport and in the different cities. Most hotels also offer money exchange.
If you wish to exchange money before you travel, companies such as Ria Currency Exchange and Global Exchange offer better rates than the banks.
When you exchange money with one of these companies, you'll be sent the money directly to your home at no extra cost. Exchange money with Ria via the following link for a Civitatis discount:
Exchange rate
10,000 IDR (US$ 0.60)