Bali can be divided into 5 different areas: north, east, west, south and centre. The south is the tourist hotspot, where the most famous beaches are located, and the centre is home to the volcanoes, rice fields and jungles that characterise the island. Find out all about the island's most famous resorts and what they have to offer.
The centre of Bali: spectacular nature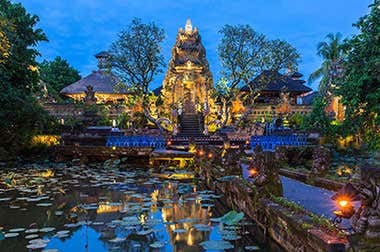 If you're looking to escape Bali's party scene and immerse yourself in culture and sightseeing, Ubud is the place for you! Find out what it has to offer!
The south of Bali: a tourist paradise