Discover Bali's top tourist attractions! From rice fields and temples to monkey forests and traditional villages, make the most out of your trip.
Traditional Bali
If you're looking to see the rural, traditional side of Bali, pay a visit to its emblematic rice fields or see the day to day lives of Balinese families in one of the island's traditional villages.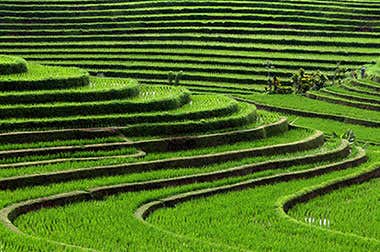 Rice terraces are characteristic of Bali, and a must-see for tourists. Read about their significance in Balinese society and which ones to visit.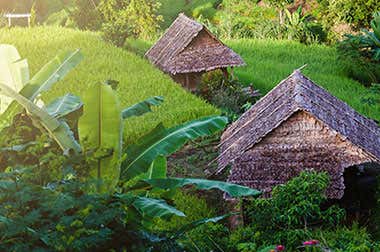 Read about the traditional structure of villages and family homes in Bali, and find out which ones are worth a visit.
Temples
Religion is very important in Balinese society, and temples are the centre of citizens' lives. In fact, there are allegedly more temples than houses in Bali! Many families also have altars and shrines in their homes. 
No trip to Bali would be complete without visiting one of its iconic temples. What's more, during the full moon the temples are adorned for special ceremonies and full of offerings from the faithful.
More things to see in Bali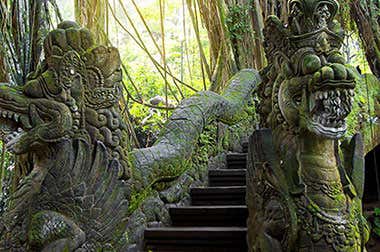 Meet Bali's long-tailed Macaques in their natural habitat at the Jalan Monkey Forest. Here's everything you need to know before you go!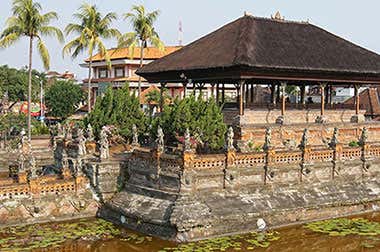 Visit the Klungkung Palace remains, residence of the last of the Balinese kingdoms to be conquered by the Dutch, to admire historic architecture and art.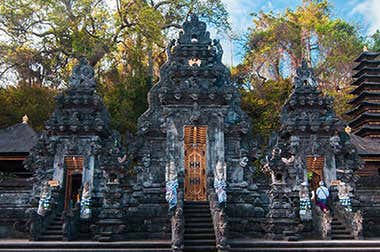 The Goa Lawah is one of the six holiest places of worship in Bali and a unique tourist attraction where you can see a bat cave inside a temple!